The use of nitrogen for leak testing is widespread across a variety of industries. A range of industries use nitrogen to test leaks, although it is well known for its use in the petroleum industry to test pipelines and containment vessels.
When it comes to leak detection, nitrogen offers several advantages. Due to its inert qualities, odorlessness, and low moisture content, nitrogen can be used to conduct pressure tests without the problems associated with air or water.
Furthermore, nitrogen generators make it possible to conduct testing anywhere thanks to portable nitrogen generators. As a result, nitrogen is available everywhere in the world in an economical and convenient way.
The Leak Test: What Is It?
In order to ensure that the channels through which nitrogen flows are intact, a nitrogen leak test procedure is performed. Any conduit through which industrial products are conveyed undergoes this analytical process. During routine operation, nitrogen leak detection can either be performed before the equipment is first used or at regular intervals throughout operation.
It imperative for industrial equipment operators to conduct leak tests in order to convey product safely. This will minimize the risk of personnel exposure to hazardous chemicals as they are conveyed throughout the production process. Among the tests performed are those to detect leaks in pipelines and refrigeration systems, to inspect seals in food processing facilities, and to verify the operability of newly installed fire sprinkler systems.
Nitrogen Pressure Testing
In order to determine the readiness of a pipeline for full operating use, pressure testing is an critical aspect of its testing before first use. There are several parameters analyzed during pressure testing, including:
Capacities permitted for pipelines
Identifying leaks
The stability of joint fittings
Measurement of pressure
Integrity of components
Operators can assess if their pipeline is ready for operation at full capacity by considering the parameters. To validate the pipeline, multiple pressure tests may need to be done to identify and fix any issues.
Nitrogen testing in Medical Applications
Nitrogen leak tests are an essential procedure for ensuring a closed system in medical applications such as Intravenous (IV) fluid dispensers. It is important for medical devices, as it allows for the integrity of the device to be tested and verified. To begin, an electronic pressure regulator must be adjusted to provide controlled pressure on the IV device through the flow of nitrogen into it. This can be done using various sources including liquid nitrogen tanks, compressed gas cylinders or high-pressure hand pumps.
Once the electronic pressure regulator is adjusted, a vacuum should then be placed on the IV device in order to identify any leaks present. Nitrogen should then be slowly released through a controller into the IV device in order to measure any leaks present. In order to ensure accurate results, it is essential that both the pressure and flow rate of nitrogen remain constant throughout this process.
The nitrogen leak test can then provide assurance that a medical IV device has an effective seal and thus there are no breaches in it. This procedure ensures that medical devices function correctly and safely when used by healthcare professionals on patients, ultimately helping to protect patient health and safety as well as product integrity in an IV dispenser.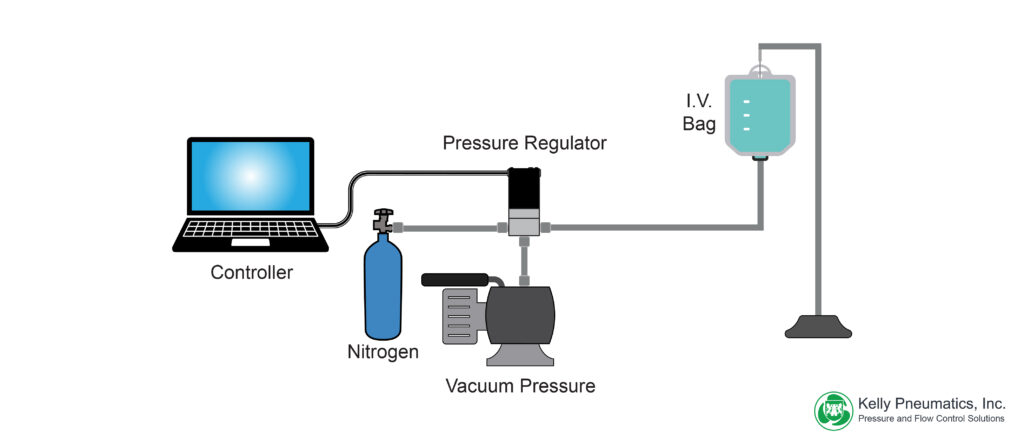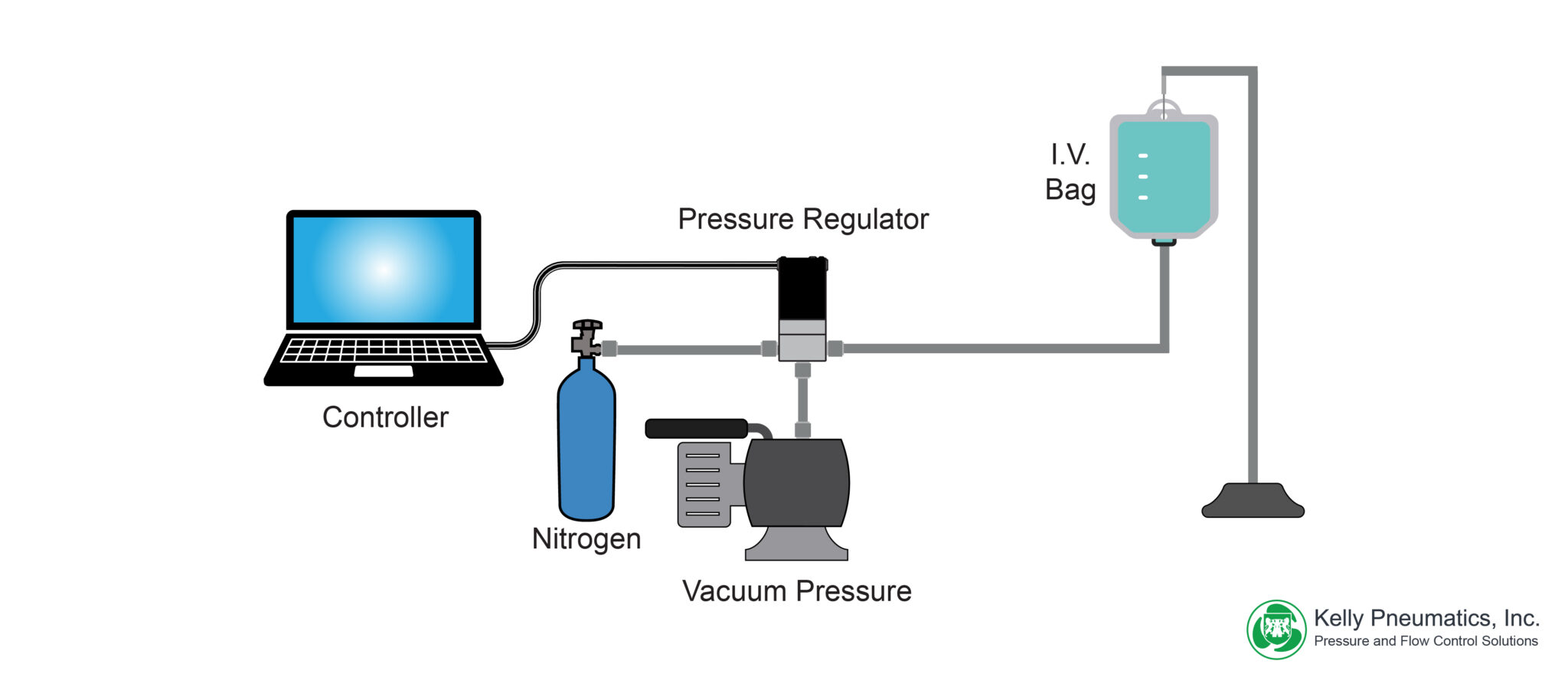 Nitrogen leak tests help to ensure the reliability of critical medical applications like IV fluid administrations, providing both patient safety and reliable performance from their products. By using a combination of controlled pressure and vacuum, healthcare professionals can be confident that any breaches or leaks present in the IV device will be detected via the nitrogen leak test.
By taking into account the above-stated specifications, the operator can determine if their newly assembled pipeline will be able to withstand the rigors anticipated when operating at full capacity. Multiple pressure tests may be required to find and correct defects.