Pressure regulators are an important component of fluid control systems. They provide pressure relief, maintain a consistent pressure level, and protect system components from damage due to excess pressure. Pressure regulators can be used in both air and liquid systems, with each type offering its own unique benefits.
Air pressure regulators work by controlling the flow rate of compressed air entering a system. This is done by adjusting the valve on the regulator to maintain a preset maximum or minimum pressure level. Air pressure regulators may also be fitted with sensors that detect changes in pressure levels within a system and respond accordingly to ensure that they always remain within safe operating limits.
Liquid pressure regulators regulate the flow rate of liquids such as water, fuel, or oil entering a system. They work by adjusting the pressure of the fluid on either side of an adjustable valve, allowing it to be set at a predetermined maximum or minimum pressure level. Liquid pressure regulators may also be fitted with sensors to detect changes in pressure levels within a system and respond accordingly.
Electronic pressure regulators are typically used when precision is required. These regulators use digital signals from sensors placed in different parts of a system to monitor and adjust the flow rate as needed to maintain the desired pressure level.
The main uses for pressure regulators include ensuring safety within systems that require precise control over fluid pressures, protecting other components from damage due to excess fluid pressures, maintaining consistent fluid pressures, and providing relief if the standard operating limits are exceeded.
There are several types of pressure regulators available, each with its own set of advantages and disadvantages. In air systems, diaphragm type is the most common as it offers a wide flow rate range, adjustable flow rates, and good sensitivity. For liquid systems, poppet valve type is used due to its ability to handle large flow rates while maintaining accuracy.
Electronic pressure regulators offer the best precision but require more complex installation and maintenance than other types. Overall, pressure regulators are essential components for regulating fluid pressures in any system where control overflow rate is required or when protection from damage caused by excess pressures is necessary. They can be tailored to suit different needs depending on the requirements of the system as well as budget considerations. With the right pressure regulator, you can ensure your system is safe and running efficiently.
Liquid pressure control is a critical process in second loop feedback systems, as it ensures the proper distribution and application of pressurized liquid. An electronic pressure regulator (EPR) plays an important role in this process by accurately controlling the amount of pressurized liquid delivered to its destination.
The EPR's primary function is to stabilize pressure levels within a specified range – typically from 10-100 PSI, but sometimes higher or lower depending on system requirements – by allowing only a certain quantity of fluid through at any given time. Liquid flows from the supply source through the EPR into a controller before reaching its destination. The EPR monitors the flow rate and adjusts it accordingly so that it falls within acceptable parameters.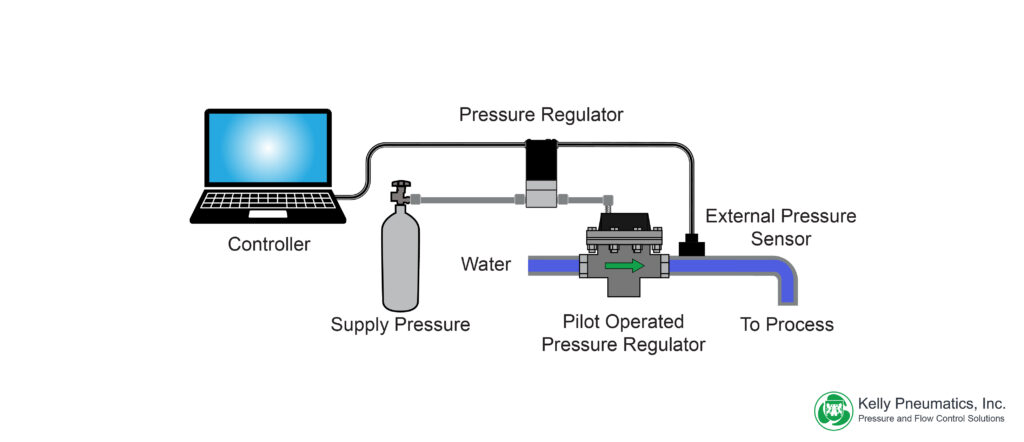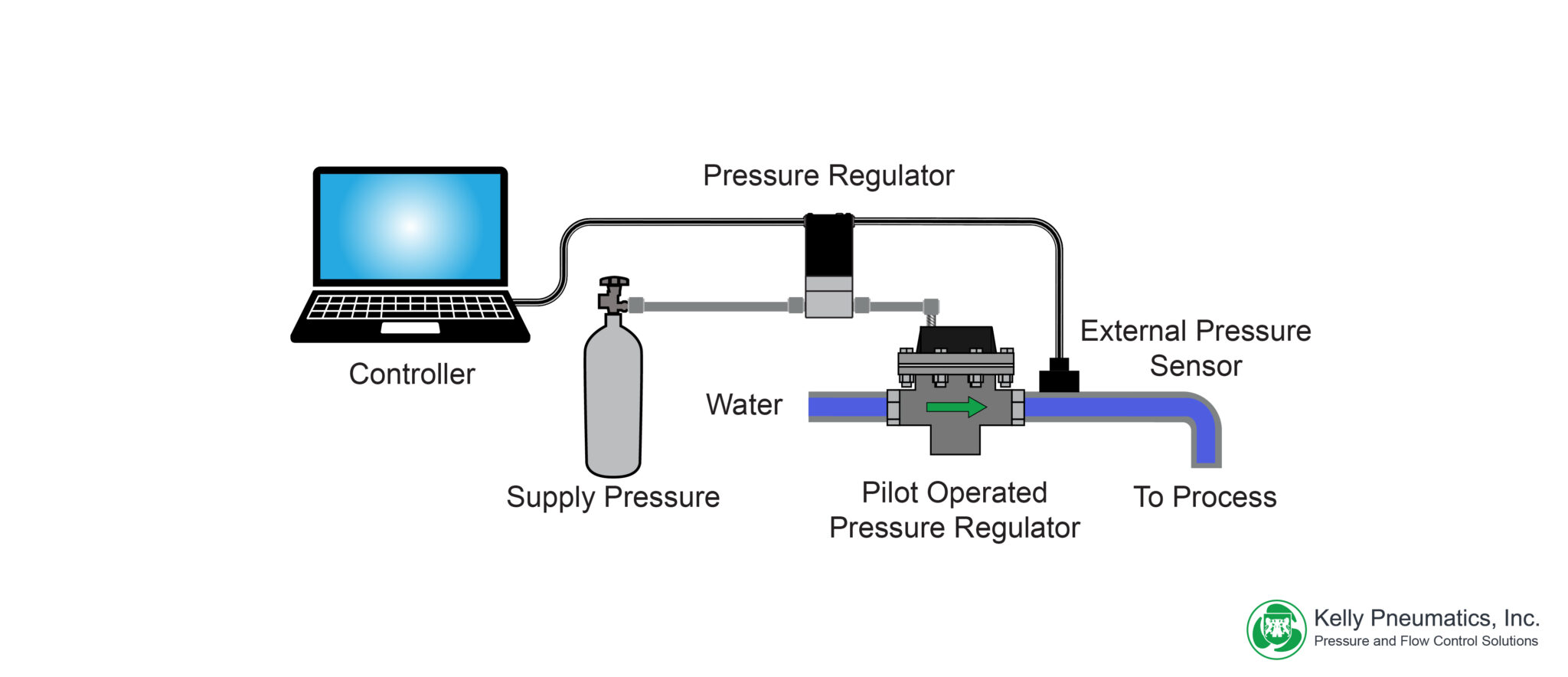 By regulating the pressure, the EPR helps to ensure that the liquid reaches its destination safely and in a timely manner. In addition, it allows the user to adjust pressure settings without having to manually monitor the system, making liquid pressure control much more efficient and convenient.
essentially, an electronic pressure regulator is a critical component of any second-loop feedback system utilizing liquid pressure control. Its ability to accurately maintain preset levels of pressurized liquid makes it an indispensable part of many applications, ensuring safe and efficient delivery of goods or services.
Liquid pressure control is essential in many industries, and the need for accurate pressure control has never been greater. Many applications rely on precise flow and pressure control to optimize performance.
Our advanced PID control technology ensures that Liquid Pressure Control is applied with unparalleled accuracy and reliability. The electronic pressure regulator automatically adjusts output to maintain the desired pressure, making it a perfect choice for many demanding applications. The digital design makes it easy to set up and monitor Liquid Pressure in multiple systems and allows you to monitor Liquid Pressure over an extended period.
Kelly Pneumatics Electronic Pressure Regulators are utilized in various industries including construction, manufacturing, HVAC/R, automotive, and aerospace. Our products have been tested rigorously by independent third-party laboratories to ensure they meet the highest standards of quality and performance. Whether you need Liquid Pressure Control for one loop closed system or many, Kelly Pneumatics Electronic Pressure Regulators are the ideal choice.
At Kelly Pneumatics, we take pride in providing Liquid Pressure Control solutions that meet the unique needs of each application. We understand the importance of accurate Liquid Pressure Control and strive to provide our customers with unmatched quality and performance. Trust Kelly Pneumatics Electronic Pressure Regulators for all your Liquid Pressure Control needs.