At Kelly Pneumatics, we offer a variety of microfluidic components to meet the needs of our customers. Our digital flow meters, pressure regulators, and proportional valves are all designed to provide precise control over fluid flow in microfluidic devices. Our digital flow meters are available in a variety of different configurations, and our pressure regulators can be used to control both gas and liquid flow.
Our proportional valves are perfect for applications where precise control over fluid flow is essential. All of our products are backed by our commitment to quality and customer satisfaction. Contact us today to learn more about our microfluidic components and how they can help you achieve success in your next project.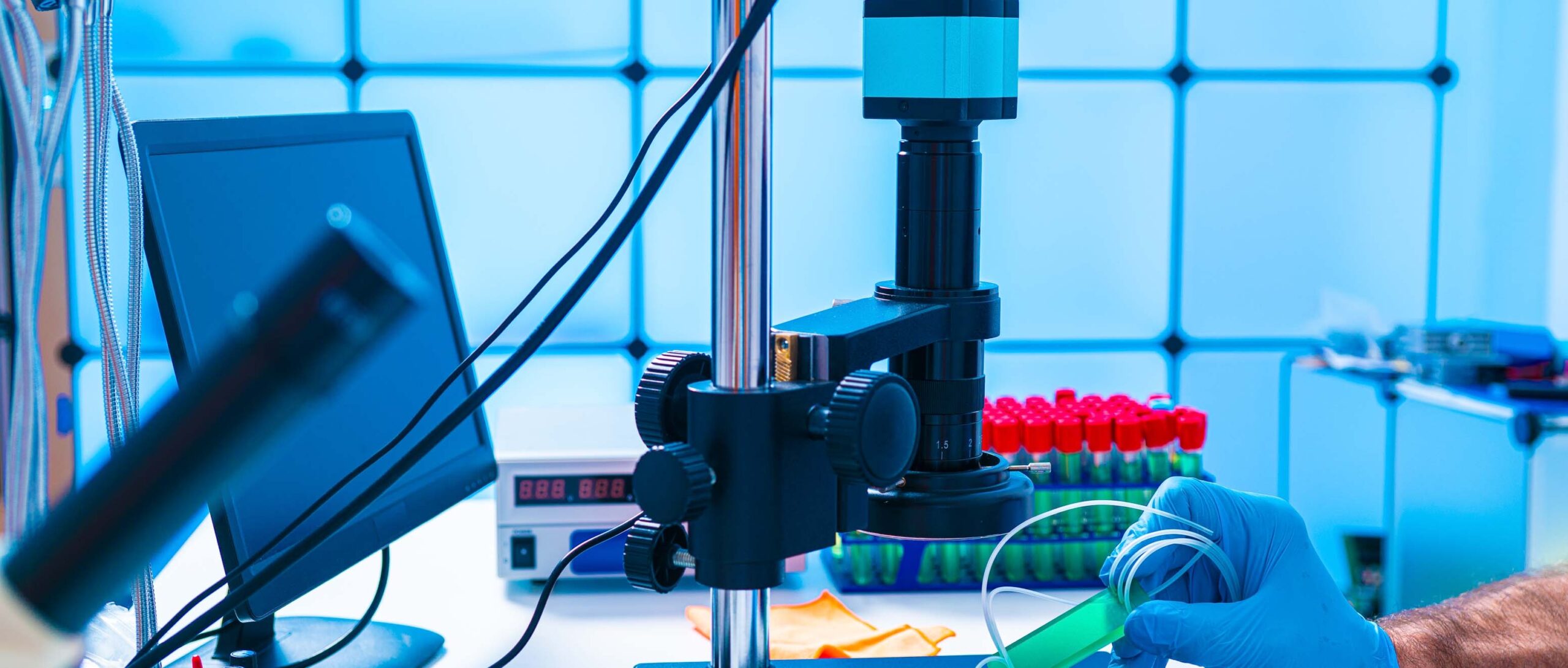 Lab-on-Chip
Lab-on-Chip devices are becoming increasingly important as tools for scientific research and applications. These devices are able to miniaturize complex laboratory procedures onto a single chip, allowing for more efficient and accurate results. One of the key challenges in microfluidics is flow control. Precise flow measurement and control are essential in order to ensure that reactions occur as intended and that results are reproducible.
Flow-Cytometry
Flow cytometry is a technique used to analyze the physical and chemical properties of cells and particles in a fluid stream. In order to study the properties of individual cells, the cells are typically stained with fluorescent dyes that emit light when exposed to a specific wavelength of light. The cells are then passed through a flow chamber and subjected to a light source (see diagram below). The light source excites the fluorescent dyes, causing them to emit light at a different wavelength. This fluorescence is then detected by a detector, which sends signals to a computer for analysis.
Tell Us About Your Application
A General Introduction To Microfluidics And Lab On A Chip Devices
The field of microfluidics studies the behavior of fluids flowing through micro-channels, while microminiaturization is concerned with producing devices containing chambers or tunnels that permit fluids to flow through. Essentially, microfluidics is the study of very small volumes of fluids. The smallest unit is the femtoliter (fL), which is a quadrillionth of a liter.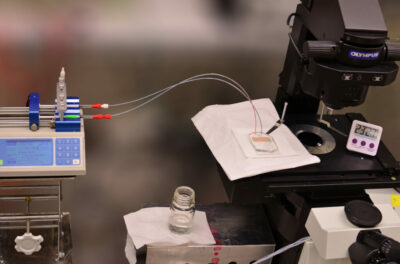 How to Control the Movement of Liquids In Microfluidic Devices
Microfluidics is an exciting and growing field of science that deals with the control of minute amounts of liquid. By using miniature devices, scientists can direct the flow of these liquids in precise ways that would be impossible to achieve with larger setups. In this article, we will discuss the basics of flow control for microfluidic devices, and how precision pressure regulators can be used to achieve optimal results.